Schönbrunn Zoo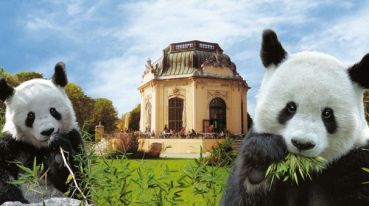 The Schönbrunn Zoo is located in the Austrian capital Vienna. It is the oldest zoo in Europe. It was opened in 1752, since then it has impressed its visitors with rare species of animals.
Today, the zoo is one of the best and most modern zoos in the world. Schönbrunn Zoo is unique due to the fact that all of its inhabitants live in conditions as close as possible to their natural habitat. The zoo has about 500 species of animals. Here you can find various kinds of fauna from all corners of our planet. This is one of the few zoos where giant pandas live.
It is also home to elephants, lions, rhinos, tigers, hippos, crocodiles, yaks, panthers, wolves, flamingos, koalas, bears and deer. One of the zoo's most popular attractions is feeding of sea lions and seals – that is a real show.